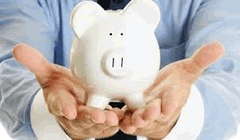 Bank Sort Code and Account Validation Systems for IBM iSeries (AS/400)
The Grange CHECKER system is a software and service solution designed to check the validity of Bank and Building Society sort codes and account numbers. In addition to account number validation, full branch details such as address and telephone numbers are also available. The Checker API is written in native RPG for speed and efficiency on the iSeries.
The system is updated on a regular basis with data supplied by BACS and other sources. Grange IT Limited is an Authorised Distributor of the UK Banking Industry Sorting Code Directory under license from Voca Limited.
The Grange CHECKER system can be used in a variety of ways:
Integrated within a User Application via a callable API
On-line checking via a callable API
Stand-alone screen enquiry program
Branch Sort Code Enquiry
Batch validation and Authentication of a complete application File
Integrated with the Grange Bacstel-iP system for iSeries
Features of the Grange Checker System:
Checks existence of Sort Codes against BACS Sort Code Directory
Provides full Branch details including address, telephone number and FPS compatability
Checks type of transactions allowed by the sort code (i.e. Direct Debits, Direct Credits, AUDDIS, bank grade transactions)
Advises if the Branch is closed, and future date of deletion from the BACS system
Full modulus checking of account numbers as required by the BACSTEL-iP service
Validates sort code and account number combination
Transposition of non-standard account numbers into 8 digit codes required by BACSTEL
Regular update of the BACS sort code Directory and other validation rules
Branch Sort Code Enquiry